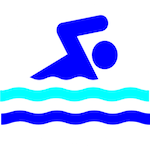 Pool Update - September 6, 2018 12:25pm
The pool is now closed for the season. Thank you all for a wonderful summer, and we look forward to seeing you again next year!

Upcoming Events Mailing List
Receive newsletters and occasional updates from the Kingsgate 5 Homeowner's Assocation.
Dues
You can now pay your HOA dues securely on our website.
Pay HOA Dues